Featured Events
THE JOURNEY TO YOUR MEDICAL CAREER STARTS HERE!

Yes, you are seeing it right! The application into our Bachelor of Medicine and Bachelor of Surgery (MBBS) for Academic Session of 2022/2023 is just around the corner! So, start preparing for your medical journey with us and register for the Bio-Medical Admission Test (BMAT), Malaysia, at your earliest convenience.

Please note that for those of you who wish to enrol into our MBBS programme, you are required to sit for BMAT or any equivalent test; if not, your application will be disregarded. So wait no longer and head over to the application portal now at https://bmat.um.edu.my/. For further details, please refer to the poster appended and should you have any queries, feel free to reach us out at bmat@um.edu.my.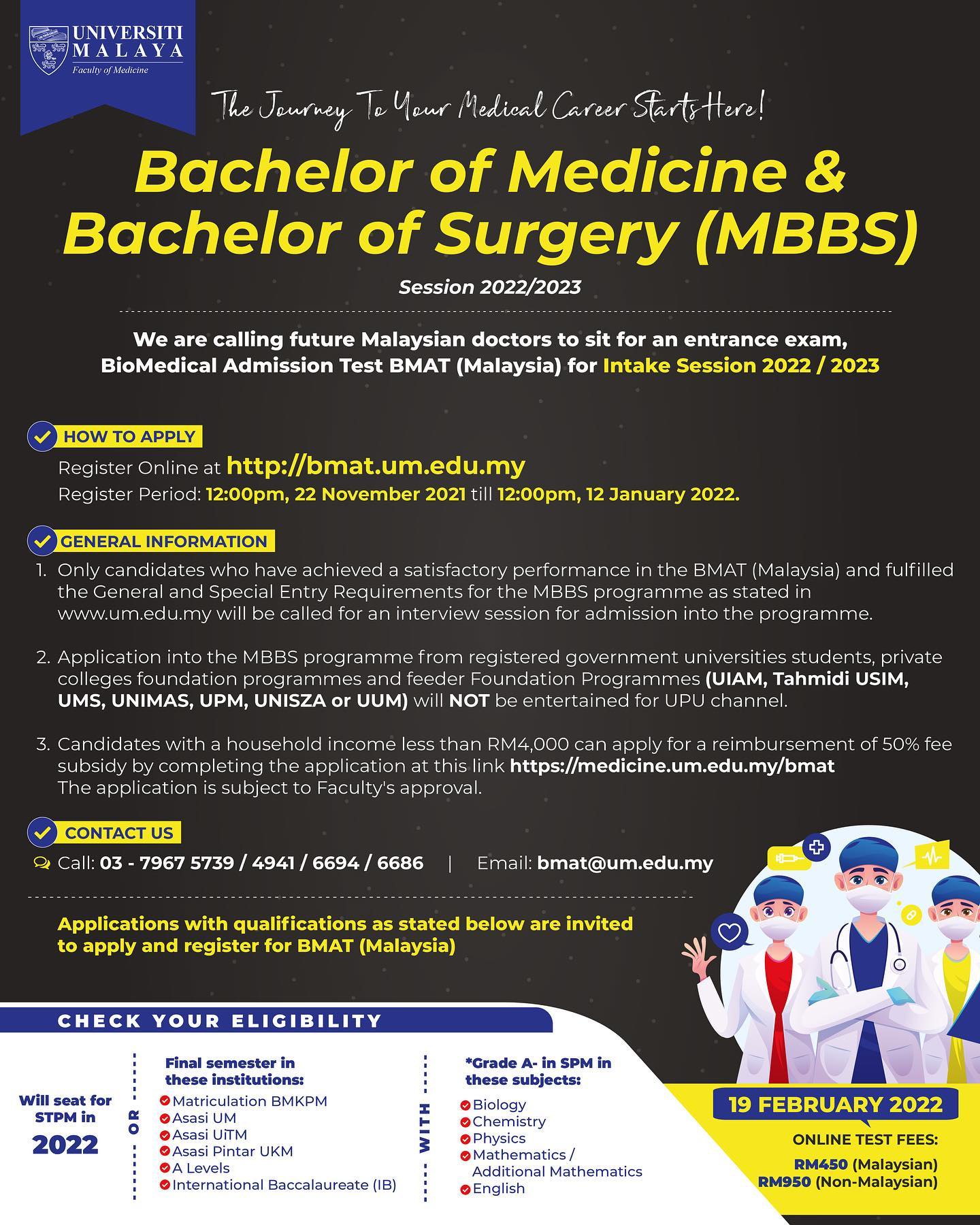 Jan 19, 2022 12.00 AM - 12.00 AM FOM